Gothic Romance 7 (2CD, 2019)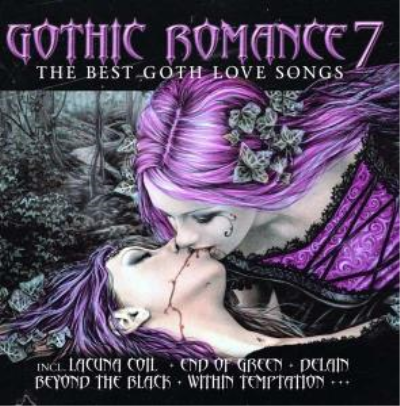 VA - Gothic Romance 7 (2CD, 2019)
FLAC (tracks) | 2:25:33 | 827 Mb / 330 Mb
Genre: Gothic Metal, Rock
/
Label: Golden Core
Gothic Romance 7 is the perfect Soundtrack for fans of quiet, melancholic Gothic Songs. Beautiful ballads presented by the spearheads of the black scene: Beyond The Black, Within Temptation, Visions Of Atlantis, End Of Green, Delain Are just some of the play tips of this sampler.
The Bands of this scene also have a flair for writing incredibly good Love Songs, we want to highlight with this Compilation.
Track List:
Disk 1
1.Beyond The Black - Breeze3:52
2.Kalidia - Midnight's Chant3:23
3.Visions Of Atlantis - Prayer To The Lost4:11
4.Dark Sarah - Golden Moth5:23
5.End Of Green - Like A Stranger6:34
6.Leah - Ruins Of Illusion4:19
7.Liv Kristine - Unbreakable4:21
8.Kamelot - In Twilight Hours4:15
9.Amberian Dawn - Symphony Nr. 1, Part 2 - Darkness Of Eternity4:17
10.Sirenia - Aeon's Embrace3:57
11.Edenbridge - Brothers Of Diamir6:52
12.Inner Core - Keep The Distance4:59
13.Xandria - Dark Night Of The Soul (Accoustic Version)4:33
14.Sleeping Romance - December Flower4:59
15.Poisonblack - Only You Can Tear Me Apart7:46
Disk 2
1.Within Temptation - Edge Of The World4:55
2.Delain - Chrysalis The Last Breath5:25
3.Visionatica - The Thorns3:53
4.Leaves' Eyes - Empty Horizon4:58
5.Sentenced - The River4:49
6.Midnattsol - The Unveiled Truth3:58
7.Exilia - In My Veins3:23
8.Hammerfall - Second To None5:30
9.In Fall - Black Flower3:43
10.Lacuna Coil - One Cold Day6:09
11.Dylem - For Always3:27
12.Dunkelschön - Immer4:02
13.Florian Grey - A Cold Days Night5:24
14.Tristania - Lavender5:11
15.Megaherz - 5. März (Staubkind Remix)4:11
FLAC
Mp3
All files were added 14% recovery.
All below links are interchangable. No password

Please do not forget to report Dead Link.